Elmir Isaković is a 3D modeler who brings tiny objects, bits, and pieces to life, producing realistic scenes with great detail. His scenes look like they were made for the movie Downsizing, like really tiny people could live in them. With his precision and skills, he really makes you dive into these little art pieces, and analyze each bit. Some people dive in looking for a mistake, however, they end up finding admiration for all the hard work and love invested in each piece.
Elmir says: "I use anything I can, objects, plastic parts, papers, fabrics from ordinary life. A Kinder egg can become a perfect reservoir with some pipes added for example. In this hobby improvisation and creativity is especially important!"
Read on for the examples of his amazing work and some deeper messages from this artist.
Outside Multicultural Magazine: In short, tell us something about yourself, where you come from, what you do, what is your biggest success?
Elmir: I come from Zenica, a small city in Bosnia and Herzegovina. I am a graphic designer and I have a small company that offers graphic services, digital print, and 3D print as well. My hobbies are plastic/wood modeling and photography/video. My biggest success are my three girls and a normal/happy life with them. Also, both with graphic design and modeling I'm oriented worldwide which makes me really proud.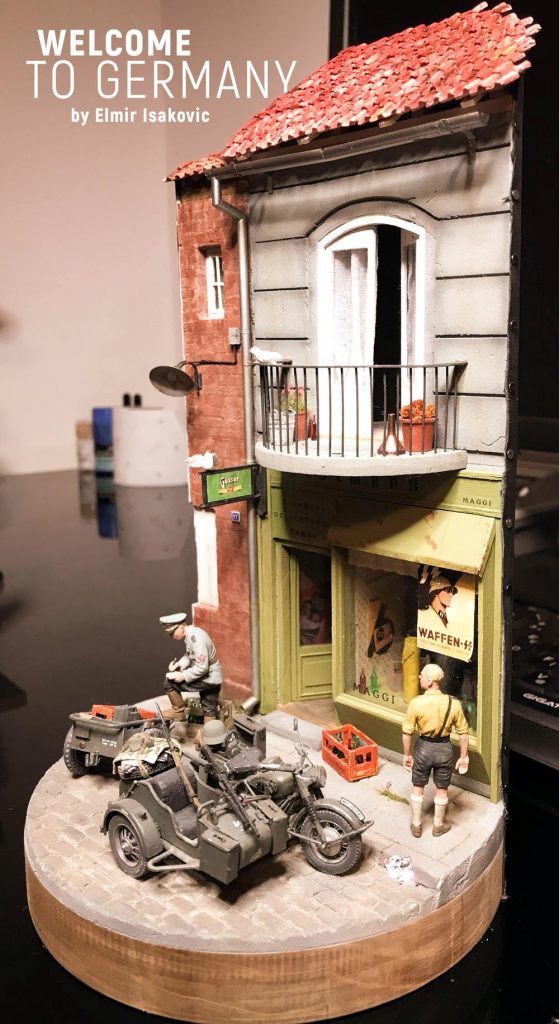 Outside Multicultural Magazine: Tell us a bit more about 3D modeling
Elmir: I make plastic and wooden models since 2014. When I look back, I believe this was a rather late and unexpected start for this kind of hobby. However, it got me completely captured, even mesmerized. I make models from plastic kits and some parts are made from scratch and 3D print. I make them for my pleasure but also, I sold most of them through eBay.
Outside Multicultural Magazine: What kind of story do your models tell?
Elmir: Mostly they are replicas of real historic aircraft, places, vehicles, etc. The motives started according to what I could source, meaning materials and kits.
Eventually, I became interested in the story they might tell. Sometimes, it is just interesting to leave the feedback to the public and see what people think of it, what stories they connect to it.
Outside Multicultural Magazine: Your model called "Winter" is remarkably interesting; can you explain this model to us?
Elmir: You see at first, the basic kits were generally available for World War II motives and a lot of the motives represented German military motives, as there is a huge interest in collecting these. Eventually, I realized I could go further than what kit offered or suggested. I could put more details into the objects, invent a situation, imagine the scenes, and finally leave the character and identities undefined.
"Winter" was made after that realization. He represents a soldier, could be the German soldier (that is the kit he came in), or the Allies soldier. The soldier is on the eastern front. He is guarding the position. He is alone, awake in the middle of the night, and freezing. The first thing people see is snow, so I got the most comments on it. I wanted to show him as alone, freezing in one cold unforgiving night during the madness of the 40's. It was cold and he was probably thinking of his family and the war.
The soldier must have been afraid of a possible attack. He might have been a German soldier, the way I portrayed him potentially leaves you thinking that he might not have even agreed with the ideology under which he served. He might have been an anti-fascist, fighting for our better future. It is left for interpretation. I like the flexibility of the human mind and believe our emotions can take us in different directions when we interpret what we see.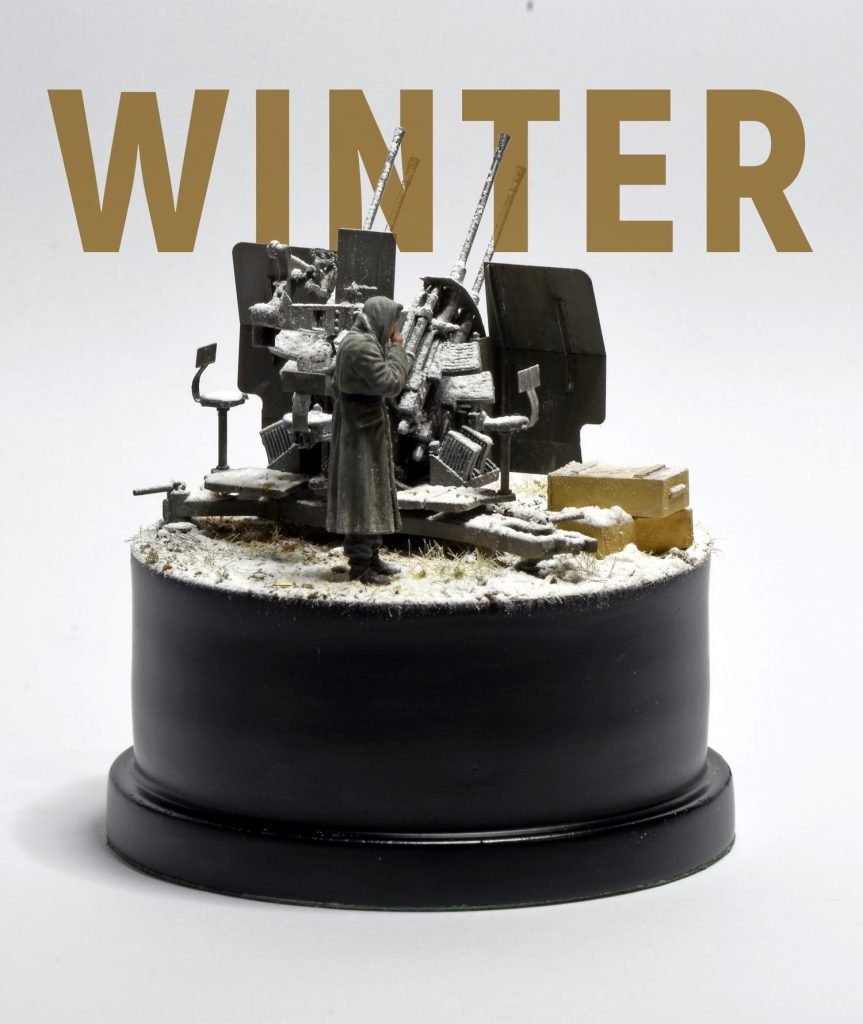 Outside Multicultural Magazine: A common motif of your models is the door. Is there any symbolism here, what is behind that idea?
Elmir: I like to make doors because this is a self-sufficient motif. An old door with significant marks of time and some walls to frame it, make up a full composition. Also, it makes people think of what is behind, what does it lead to.
Outside Multicultural Magazine: Can you clarify the standard process to make a single model?
Elmir: First, I start with an interest in the specific types of planes and historic context. Next, I learn and discover about the subject. After that I invest in the best kit I can afford and find. It could be a plastic or a wooden kit. There is a lot of learning, observing the initial model scheme, adding to the scene, cleaning, gluing, painting off course. I usually add some weathered look to make them a bit alive and more realistic. Dedication to small details and experience is needed so there are no shortcuts. In terms of inspiration, I find it in old historic photographs, other people's models, and my own interpretation of things, which allows me to add new value to some of the available kits. I add new elements, streets, motives, objects.
The most challenging and rewarding part is getting the details perfect. I must get creative about it. I use anything I can, objects, plastic parts, papers, fabrics from ordinary life. A Kinder egg can become a perfect reservoir with some pipes added for example. In this hobby improvisation and creativity is especially important!
Outside Multicultural Magazine: Now tell us what motivates you, what is your passion in life and at work?
Elmir: I like both graphic design and my hobby, really enjoy them both. Watching my two girls is my big motivation for everything in life. As much as I can, I try to look at everything positively. For me glass is always half full. Naturally, the financial part is also motivating.
People's reactions make give a big boost to my motivation. When people enjoy your work and someone wants a piece you made, that is the biggest reward. It is huge to sell models to people in Florida, Italy, Spain, China.
As a 100 percent pacifist, I hope all the war and military symbols, insignia and weapons can become as still and unused as they are in the modeling art. I hope in the future, they become only something we recall with great awareness of what destruction we were able to bring upon ourselves. In that perfect world, my models would be there only to remind us what never to do again.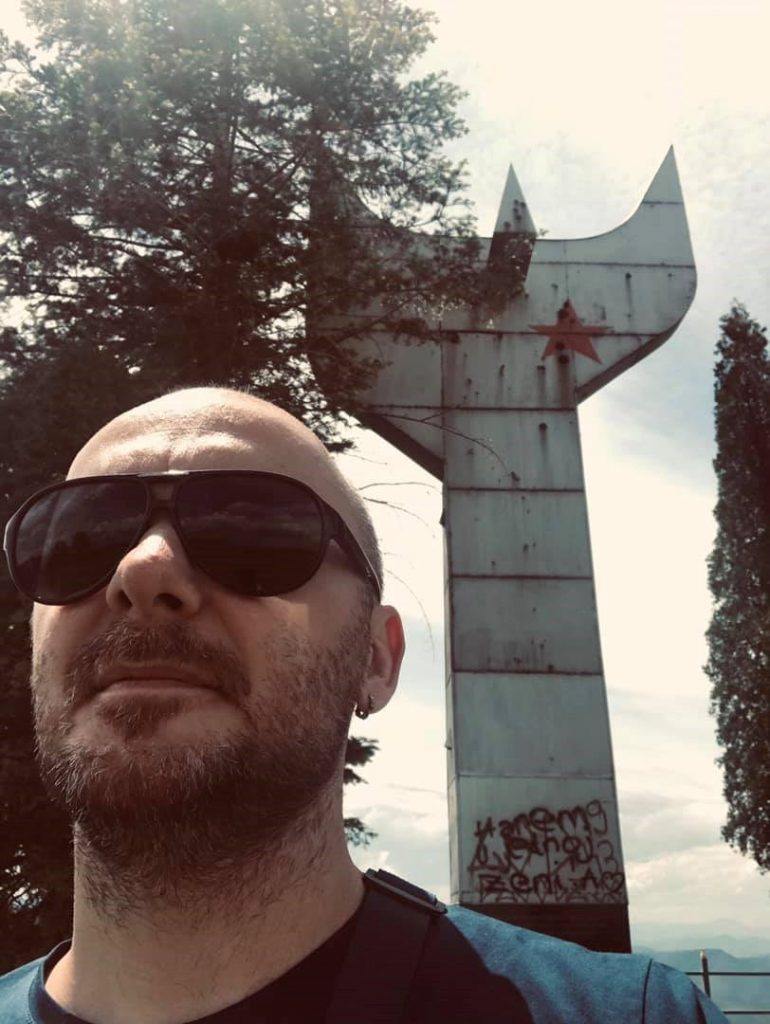 Outside Multicultural Magazine: Can you take us through your professional journey, what did it take to get to where you are now?
Elmir: After working for several local companies, I have learned that there is a limit for promotion and for salary. So, I decided to try it on my own. You need patience, time, and support from your partner. I was seeking online work for about a year. After the first work which was a magazine from Britain and after the first positive feedback things changed. I got new work easier and after some time I had regular clients. That freedom and independence in work made it possible to enjoy hobbies too.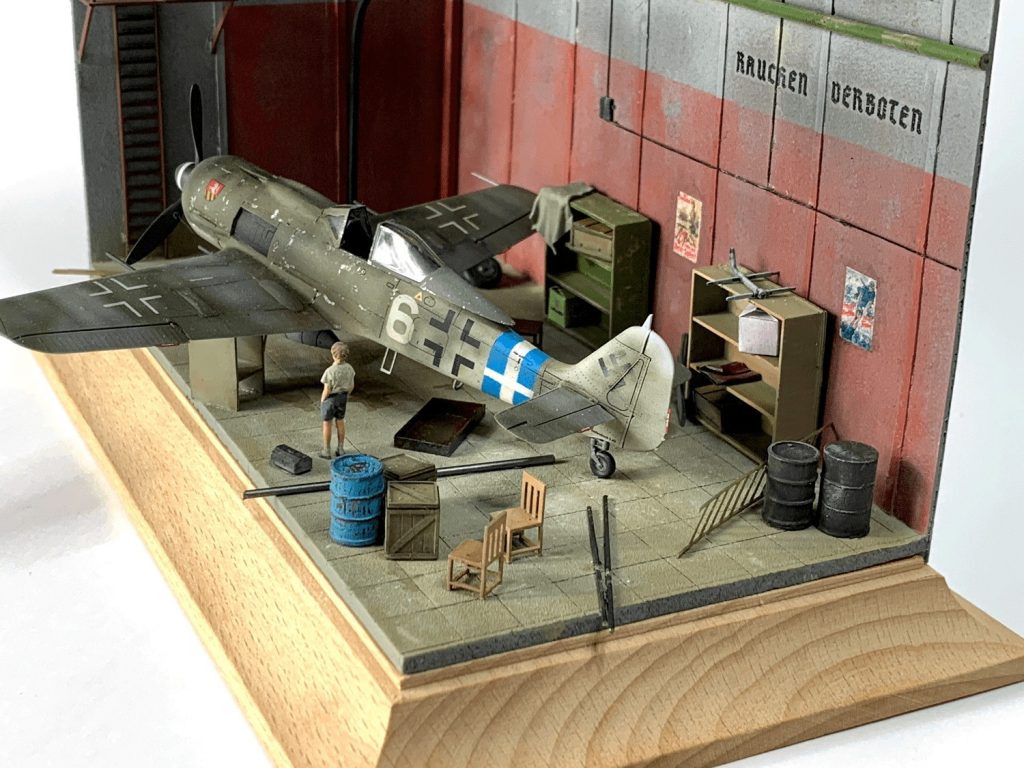 Outside Multicultural Magazine: Tell us something about the country you come from, from your private and professional perspective?
Elmir: Bosnia and Herzegovina is a beautiful country with bad politic organization. There is no adequate support for small companies, specifically freelancers. Not many opportunities exist here locally and unfortunately the living standard is low. So not an easy environment to organize normal and decent life. However, the nature is beautiful, the sea, mountains and historic treasures are all here. People here have good hearts, so that is what I focus on.
Outside Multicultural Magazine: What are your plans with the modeling?
Elmir: To advance as much as possible, read, watch, and learn new techniques and to gain experience.
I want to make historic things from Bosnia which were in the last warlike scenes from Sarajevo, armored vehicle, which was captured, almost demolished bridge in Mostar and more.
The challenge, as always is financing, so I will look for other individuals or organizations interested in collaborating on this project.
Outside Multicultural Magazine: If you could change at least one thing in the world, what would it be?
Elmir: I would make sure no child is hungry ever.
Outside Multicultural Magazine: Do you have words of advice for those who possess a multitude of talents and are not sure in which direction to go?
Elmir: Talent is particularly important. Use it!!! Do not be afraid to, or of what someone could say. If what you did is not that good, that is OK, move on. Try again. Check the YouTube and Google to see what people do around the world, there are thousands of ideas. There is always an opportunity waiting.
Outside Multicultural Magazine: Please recommend some good and useful habits that everyone should adopt?
Elmir: Having a hobby is especially useful and recommended. You get relaxation and pleasure doing what you like. Also, if successful you can gain some financial bonus from it. There is a lot of people who made their hobby into a full profession. Be in nature as much as you can, enjoy time with your loved ones. Listen to music. Travel if you can!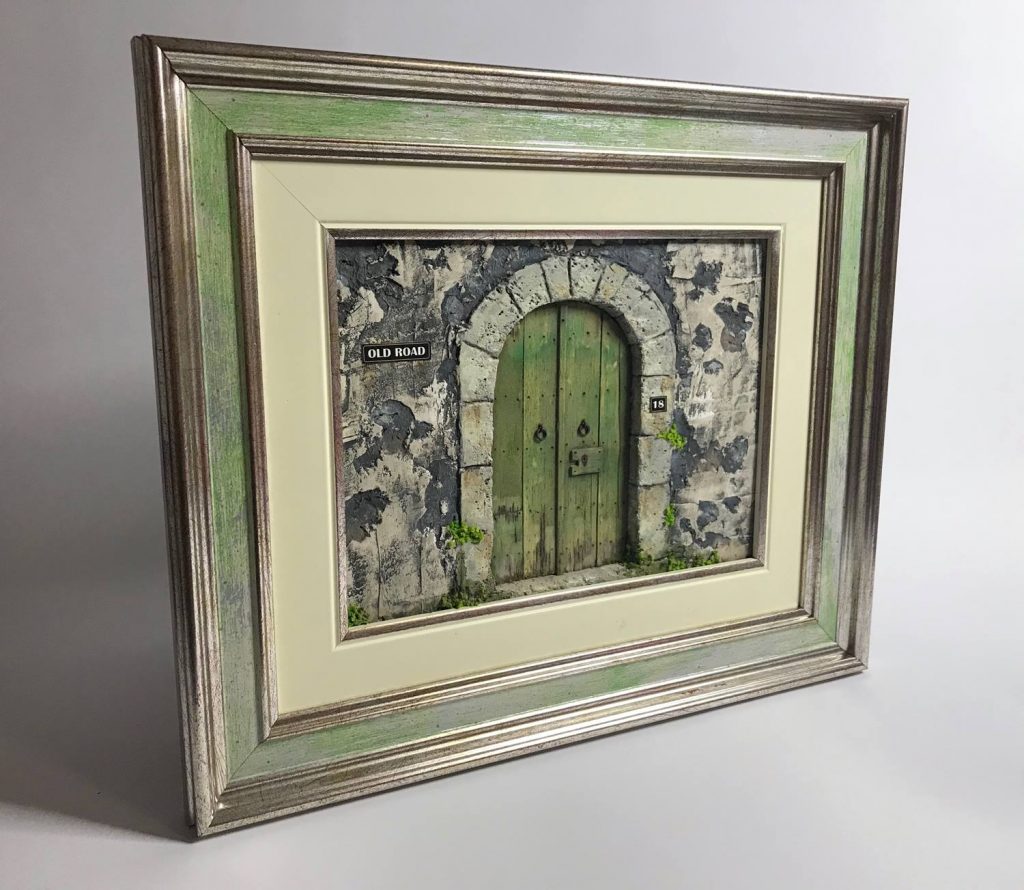 Outside Multicultural Magazine: How can people connect with you?
Elmir: Through my Facebook profile: https://www.facebook.com/elmir.isakovic
All images of models in this article are the original work by Elmir Isaković