A friend told me today, his heart is breaking for the kids of today, as they don't know how to play. Phones have destroyed everything, he said. Children don't go out anymore, they text each other even though they're sitting side by side. Kids don't speak anymore. All he sees are empty streets without kids.
Different times
This friend of mine also described his childhood to me, said he would not change it for anything. It was such a happy childhood, he said. There were 11 children in the family and only 2 rooms. Bulk beds and one nightstand, but they were happy. Outside was everything. Games, simple, engaging and full of life. Tying a stick to the top of the poll and spinning it round, playing with stones and marbles.
His words took me back to my childhood. Could it have been a happy childhood, in the midst of the war? Still, the images I remember most intensively are the images of the outside, of the play. Winter: snow, slides, bunkers, frozen feet, happiness. Spring: fresh and warm at the same time, "selling" flowers to neighbours, making up new sports and challenges. Summer: out at 8am on the summer break, playing elastics, hide and seek, jumping from some dangerous hights, not wanting to go home for a meal (even though having a meal was not a certain thing). Autumn: stolen fruit, crushing the dry leaves, playing after school. Happiness.
War was there. However, it did not interrupt our urge for having a childhood. Even during the bombing, we still waited for the safe time to go out. Even when we heard of friends moving away and friends dying, we still eventually recovered our playfulness. There was sadness, there still is, but there was ALWAYS – play. The play and games were unstructured, unplanned, not overly monitored, sometimes even dangerous. We had the CHILDHOOD.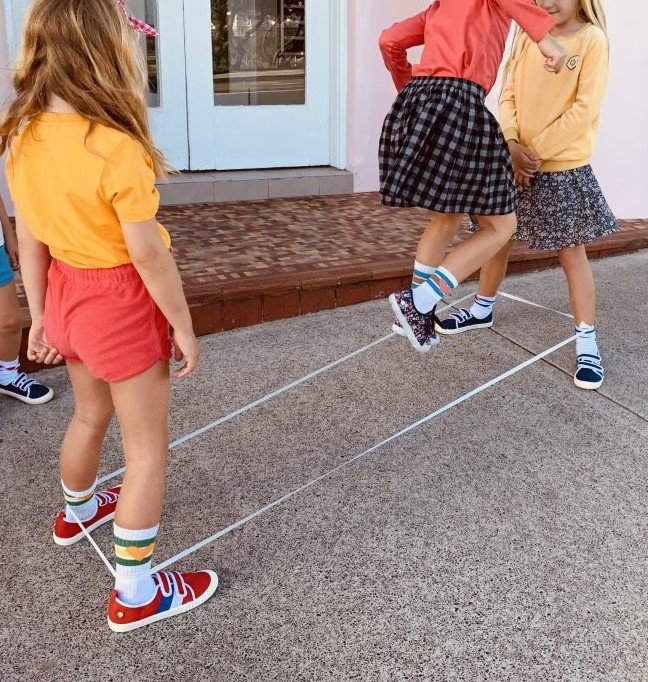 Unstructured play and dangers of technology
We came to the age when doctors must proscribe play for children. Researchers are warning about how important unstructured play is for the development. In their report, the American Academy of Paediatrics (AAP) advise: "Play is not frivolous: it enhances brain structure and function and promotes executive function (i.e., the process of learning, rather than the content), which allow us to pursue goals and ignore distractions."
There was another scary side-effect of technology, as my friend identified. He said, there has always been bullying at school. However, when he was a boy, you would leave that stuff in school. You would come home and be safe. All that negativity was left at school for that day and you could, to some extent, refresh and go on with your life. Usually you would play until you forgot about the troubles.
Nowadays, kids take all that home, in this device, called the mobile phone. Bullying is constant, he says. Bullies send messages and continue their bullying over social media and children feel trapped.
I couldn't help feeling that we as adults are allowing this. That we should step up and provide for solutions. I wish phones connected to internet were illegal for under 16s. I bet I'm getting a lot of eyerolls now. You see, we shouldn't care about the eyerolls, or about what is cool. We are the adults. We should make decisions that are beneficial for long-term happiness of our children and communities.
Let's make it better
I can't remember when I last saw a group of children playing outside, not counting school yards and designed, insured playgrounds. I guess it was different times and parents had to worry less for children's safety. But I am convinced, the technology took at least 80% of this away from children and I am curious if we can do something to bring the play back.
Therefore, I thought of several things we can all do to improve the quality of our children's lives, starting from today:
Make a list of classic games like elastics, playing with marbles, skipping the rope, drawing squares on the pavement and hopping (we called this School).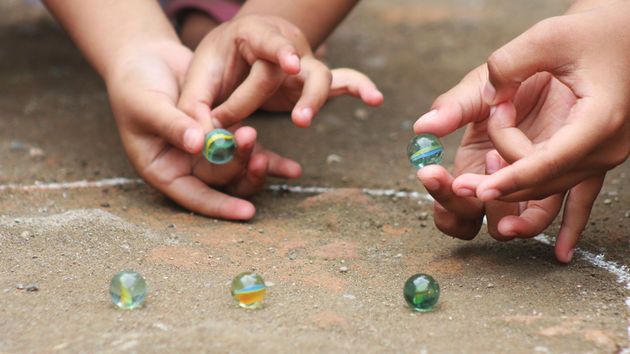 It's interesting how many of these games have survived so many generations and have been played across the globe and countries, only to start dying out with the birth of smart phones and video games.
Once you've made a list, I suggest you pick one or two games, write down the rules and get needed tools/toys: elastics, marbles, ropes, etc.
Next, make a list of families, kids, your child could play with. The idea is to approach these families. You can help your child to do this. Make this whole idea into a cool thing and perhaps discuss it with other parents first, so you are on the same page, before bringing it to kids. This could help prevent any possible resistance kids might have. They might think it's not cool, or not understand the games. Make it fun, plan together with other parents how to present the whole thing as a new fun.
Your initiative can become a project that involves neighbours, community, family. Remember, your goal is to get things started, and gradually back out leaving children to spontaneously play. They might learn to love these games.
Get in touch
I am not sure if this is a good idea, if it's feasible. I want to try it, that's what I do know. While preparing this article, my first hope was to find similar ongoing projects, parents' initiatives. It turned out – I couldn't really find them. Initiatives like this one, are sadly not so obvious, so it seems. If you find better ideas, or feel like giving a feedback on this one, please leave a comment here or on our social media accounts.
Also, if you want to share your experience with the topic please get in touch with us by leaving a comment or writing to hello@outsidemagazine.ie.
We would like to know do children play outside together in groups where you live. Do you think this decline is a global phenomenon? Does it vary depending on location or some other criteria? What are your feelings and opinions on this matter?
About the Author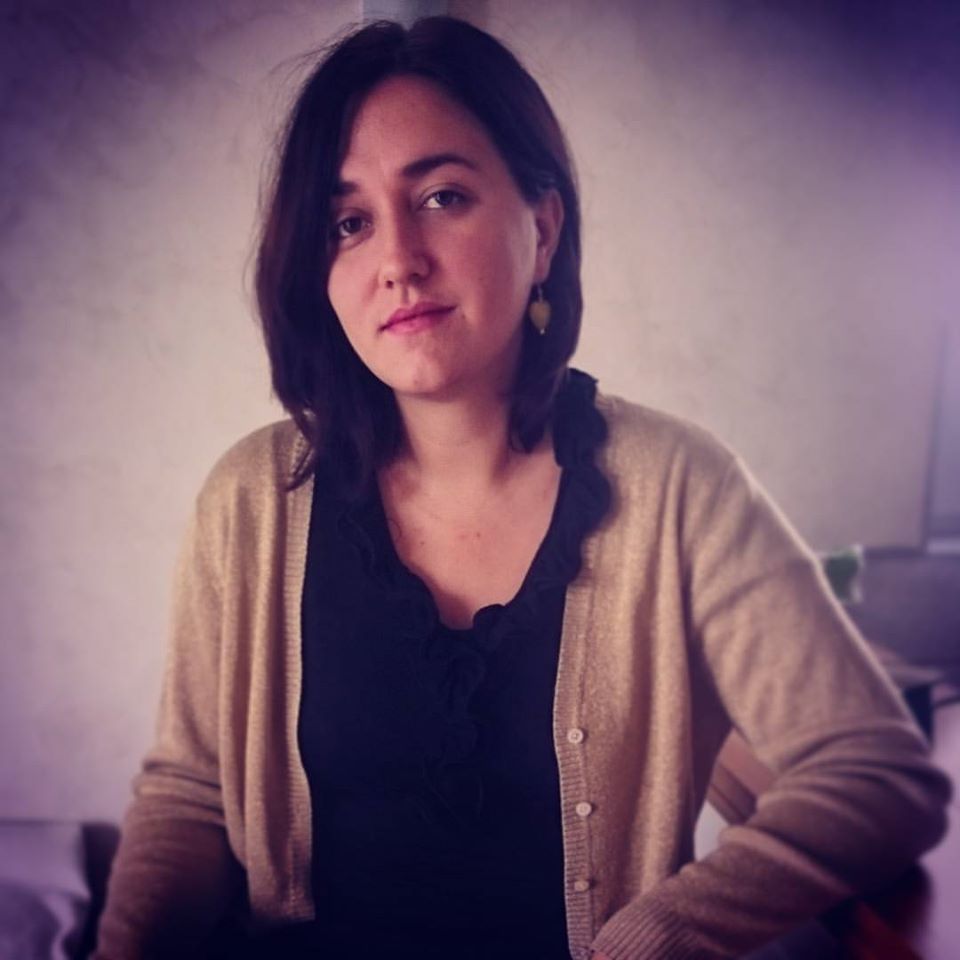 Sanja Ivandic is one of the Co-Founders of Outside Multicultural Magazine. Sanja relocated to Ireland from Bosnia and Herzegovina. Inspired by the Sligo Intercultural Project she managed for a while, as well as her work in various NGOs such as LEDA and World Vision, this Magazine was born.
Sanja wrote for several magazines, enjoys every form of writing, be it poems, case studies or prose. Her special skills lie in marketing. Currently she is an Employment Advisor. You can get in touch with Sanja by emailing her on: outsidemagazine20@gmail.com
Sanja's words on multiculturalism: "Multiculturalism for me is a synonym for humanity. Being diverse and similar at the same time is who we are and we must never forget it. Remembering this evokes respect, love, and peace, so we must keep reminding ourselves about the word multicultural".