Berenice Beukes says: "Be true to yourself". She is one of those people who seem fearless to the outside world. Only she knows if she is fearless. What we know is she is a great cook, thinker, mother and she lives her life to the full. Type of person to take a minute to admire the clouds. We were curious to know more.
Cooking is love on a plate
Outside Magazine: Thank you for doing an interview with us. In short please tell us who you are, what do you do, what is your biggest accomplishment?
Berenice: Hi, my name is Berenice Beukes, I'm a 52 year old mom of 3 children. At the moment I'm a full-time waitress and a part-time chef and student, studying philosophy. My biggest accomplishment is evolving, I'm open to development and change and that has made life a wonderful roller-coaster.
Outside Magazine: Now tell us what makes you tick, what is your passion in life and in work?
Berenice: What makes me tick… interaction with people. Some I learn from "how to do something" and others teach me "how not to do something".
Outside Magazine: Can you take us through your professional path, what did it take to get where you are?
Berenice: Oh my… I've been blessed with different streams in life, from hospitality to corporate and back to hospitality.
Outside Magazine: What is cooking, creating meals for you?
Berenice: Our heritage was heavily influenced by the different cultures in our society and therefore we have such a wide range of foods but in certain families and traditions some foods are more prominent than others.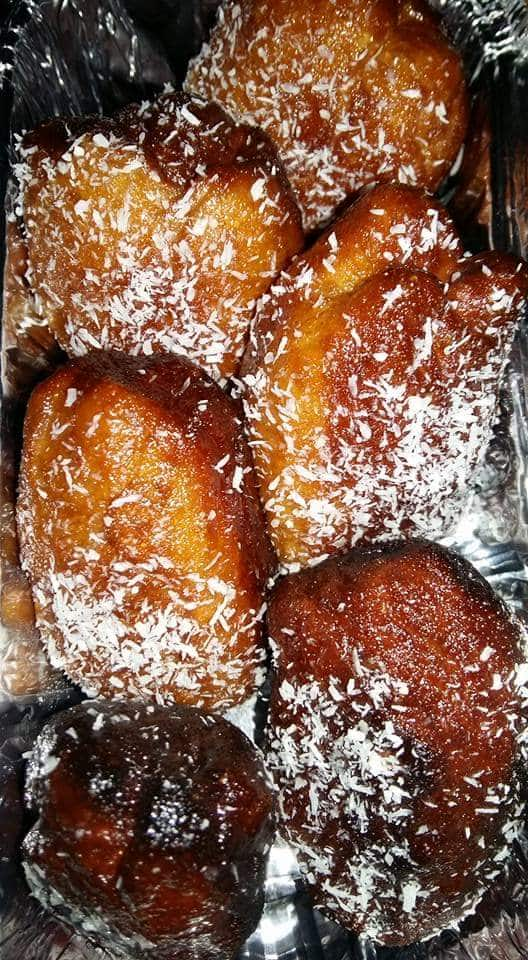 Cooking is love on a plate for me, I cannot and will not cook a meal when I'm in a foul mood and therefore I start my day with gratitude.
Pictured here is Koesiester. It's part of the Cape Malay heritage where I come from. It's an institution in the Cape areas, where every Sunday morning we would have it with coffee after church.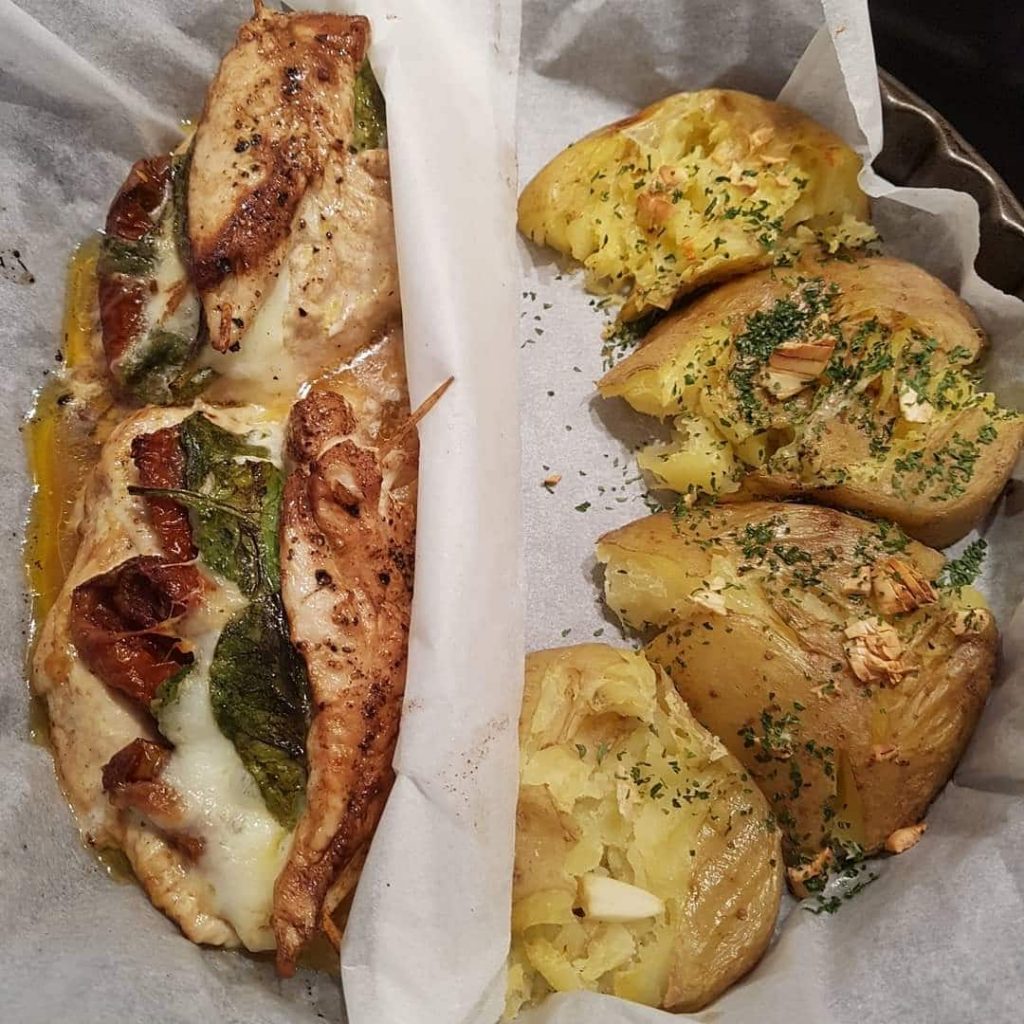 Outside Magazine: What are you for the world of food preparation, what was your strongest impact in this field?
Berenice: I'm not quite sure how to answer this one, but I think knowing what you about to start or being open to a new learning curve with regards to food prep is important.
Never stop learning
Outside Magazine: How do you stay motivated?
Berenice: I stay motivated by being grounded and learning good traits from people from all walks of life.
Outside Magazine: I know there is no aspect of life you didn't have a touch with, you are very versatile and have multiple talents. Can you give us a sneak peek into all the different things you worked on in the past?
Berenice: I started working as a secretary, then into marketing and advertising, sports coordinator, banking and insurance and back to hospitality.
Outside Magazine: What is your advice for the people who have multiple talents and in fact have a bit of a problem in choosing their direction?
Berenice: Know who you are and what you need to stay motivated and when to say good bye to something that becomes a "job" – Passion is what drives me and one's life is constantly evolving and therefore you need to know yourself.
Outside Magazine: What is the ultimate challenge for you?
Berenice: To pretend.
Outside Magazine: What will the future bring for you; your plans, hopes?
Berenice: I'm always open to something new and never discard an opportunity without thinking it over and therefore my plans for the future are constantly changing.
Outside Magazine: Tell us about the country you are from and please use your perspective, professional and personal.
Berenice: I was born and raised in Cape Town, South Africa one of the most beautiful cities in the world. I'm truly grateful to have found my professional footing there… Personally it was a good eye opener as our history is very colourful and I've learnt such a lot being exposed to so many different cultures, religions and the immense diversity, good or bad.
Outside Magazine: How does Ireland compare to that? What is the best thing about Ireland for you?
Berenice: Ireland has it's own challenges and I can't compare the two on the same level. I love the mythology and the beautiful landscapes here.
Outside Magazine: If you could change one thing in the world, what would it be?
Berenice: Without sounding like a cliché – World Peace.
Outside Magazine: Please recommend a good, useful habit everyone should take up on.
Berenice: I don't have one to recommend other than "be true yourself" – then you do not have to apologise for anything.
Outside Magazine: Do you have a message to send out there?
Berenice: I don't have a message for people other than what I believe in "never stop learning".
Outside Magazine: you moved countries, you explore places and know a lot of people. In your opinion, what is the biggest difference in mentality when you compare South Africa and Ireland?
Berenice: I think travelling and living with different ethnicities gives one an amazing appreciation for life and the difference in people and that is what I appreciate about growing up in South Africa.
Outside Magazine: Why are we all the same?
Berenice: We're not all the same and people have proven it time and time again! Experience makes us different! But we're all human and once we get over that hurdle, life becomes easier.
Outside Magazine: Would you agree with the saying: "Variety is the spice of life" and why yes or no?
Berenice: Oh absolutely, I don't think I would be as happy as I am now if I lived a mundane life! And I still get to choose how I'm changing on a daily basis. I thank God for that!